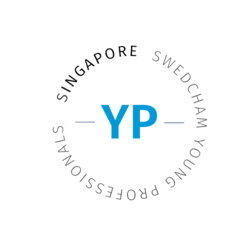 About Us
The Young Professionals of Singapore was formed in year 2018 and is a committee that aims to create a social and professional network for young professionals living in Singapore. Through a range of activities such as after-works, seminars with inspiring speakers, company visits, and outdoor activities we are trying to offer our members an opportunity for personal development, share business interest and to create social and professional networking.
Become a Member in our Network!
We are a group of enthusiastic individuals who love getting to know new people. If you are looking for new opportunities within the Swedish business community, we encourage you to join our network. There are several benefits of being a member:

The YP network is open to people of all nationalities that are under 35 years old and who have a Swedish background, have worked or studied in Sweden, or are working for a Swedish company.
A membership to the Young Professionals in Singapore is free of charge, all you need to do is register through the link below and we will review your application!
In case you have any questions or ideas, or would like to get more involved than just attending our events, feel free to reach out to:
Simon Måtar - SwedCham YP Singapore President